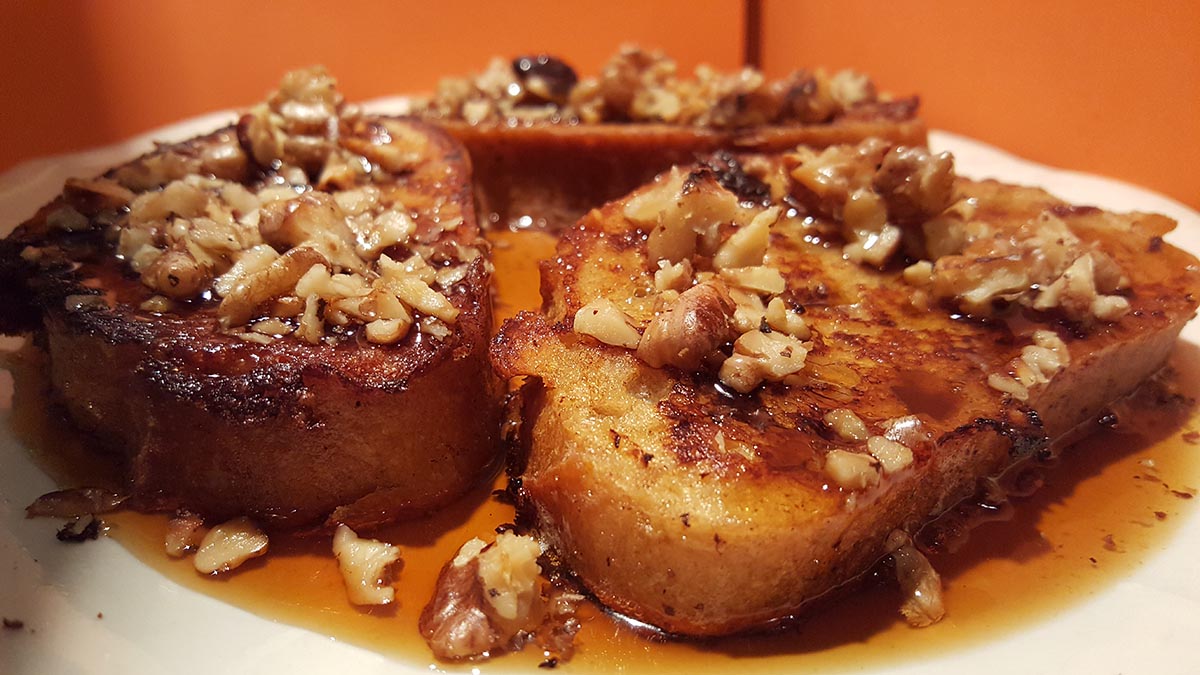 Helene, a native from the Gers and Jean a french canadian a neo-gersois since 20 years, welcome you!
Helene is on hand to offer any advice you may need to ensure you have a fantastic visit to the area.
Breakfast is served either on the sunny terrace or in the large dining room from 8 am to 10 am and comprises baguette, home-made muffins or cakes, croissants, meat, cheese, fruits, home-made jams, coffee, tea, orange juice, etc… Jean will make his famous french canadian pancakes or french brioche toast serve with authentic maple syrup or homemade caramel.
Your English is better than my French, Eric Kirchman (02/2023)
Food & Sens, Automne 2022 (09/2022)
The Sunday Times, Automne 2022 (09/2022)
L'Auto-Journal, Été 2022 (07/2022)
The Guardian Newspaper, Londres (09/2021)
The Times Newspaper, Travel Magazine, Londres (08/2021)
Les adresses de Marie-Dominique Perrin - Automne, 2020
Avis Booking.com : note 9,6
Vidéo Gîtes de France sur les Bruhasses (09/2017)
Côté Gers, Été 2018. Sur la route des Bruhasses
La Dépèche, Les Bruhasses récompensés (01/2018)
The Bayer, Armagnac Spirit Neil Hennessy (12/2017)
Style Campagne, La Ferme aux 2 Tours Sofia Kacem (10/2017)
Food and Travel, That's the Spirit Alex Mead (10/2017)
La Dépêche, Parmi les meilleures chambres d'hôtes de France (01/2017)
Valeurs Actuelles, Tour de France des chambres d'hôtes (05/2016)
Magazine Terre de Vins, Bonnes adresses pour vos vacances (04/2015)
Télématin France 2, Made in France, Marie-Dominique Perrin (10/2014)
Travel Channel Chinois, Hélène a cuisiné avec le Chef du Ritz CarlTon de Beijing (02/2014)
Chambres d'hôtes et Hôtels d'exception par Marie- Dominique Perrin (05/2014)
Vivre en Armagnac Les intérieurs des plus belles demeures viticoles, Geneviève et Daniel Rey (04/2014)
Sud-ouest Mag Guide de l'Été, l'Art de Vivre Gascon (06/2014)
Sud-Ouest Mag, Guide de l'Été, l'Art de Vivre Gascon (06/2014)
PUBLICATIONS IN WHICH OUR GUEST HOUSE IS MENTIONED