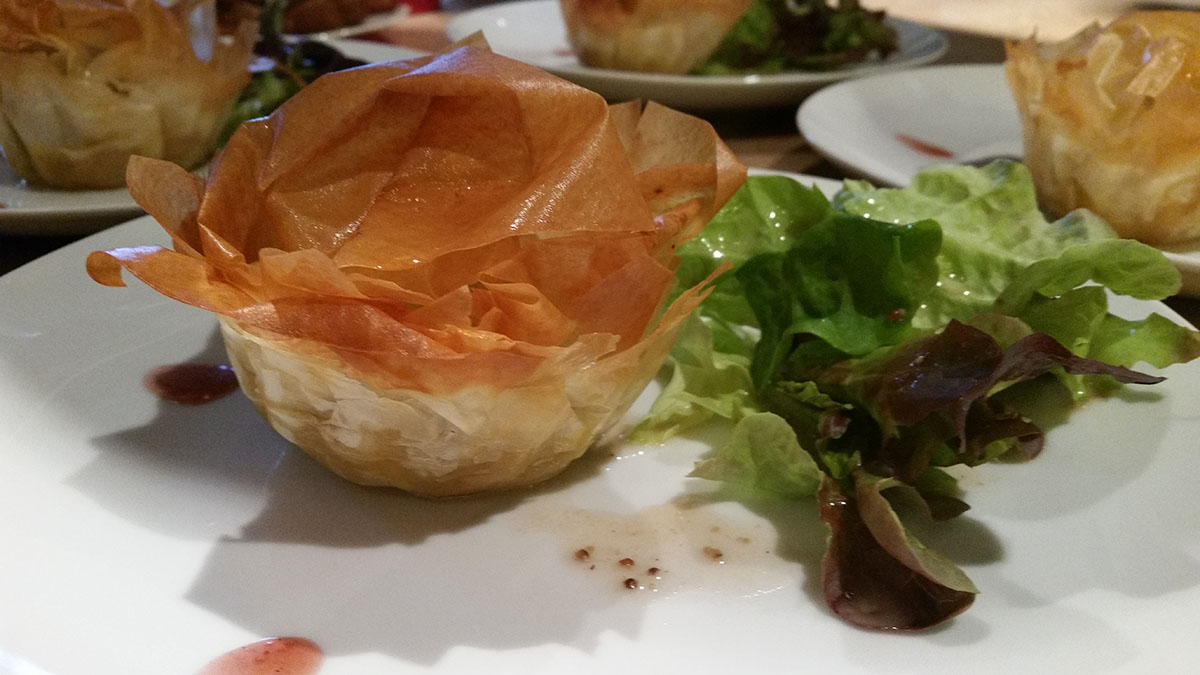 A daughter of Armagnac winemakers, Hélène feels very strongly about sharing with you Gascony's traditions. She prepares meals with produce, meats, cheeses and fruits that are locally sourced and adds to it a modern flair.
Married to a French Canadian, she will make you travel through her cooking. Hélène & Jean share with you their experience of life and travel, since they lived 20 years in the United States.
With their experience in catering and welcoming the public, they will make you discover this corner of the country, the roundness of its landscapes, the quality of its products and local wines. All that, you will find on your plate. Moreover, Hélène can only conceive the table d'hôtes by sharing it with her guests.
The table d'hôtes that we offer is an all-inclusive formula that consists of: Aperitif, appetizers, starter, main course, dessert, wine, coffee, tea, and Armagnac 2000 from Château de Millet. Aperitifs, cocktails, Floc de Gascogne, Côtes de Gascogne wines and the Nectar of Gers, Armagnac all come from the family vineyard located in Eauze, 20 mns away from our house. We serve quality regional products and a majority of the vegetables come from our own garden.
The table d'hôte is served on the terrace or in the large dining room according to the seasons a weather conditions. The table d'hôte is served at 20:00.
If available, the Table d'hôtes must be booked at least 24 hours in advance. Please contact us for availability. Minimum of 6 guests. If not available you can have dinner here with things you have bought in the dining room or on the terrace. We have a microwave, a refrigerator, plates, silverware, etc … we will offer you a glass of Côtes de Gascogne to go along with your meal. We will gladly give you our recommendations for restaurants nearby.
You do not feel like going out, so buy some regional food and eat on the terrace or in the dining room inside Supermarket at 2 kms. We provide the cutlery. Available: micro-wave, refrigerator, coofee maker and teapot.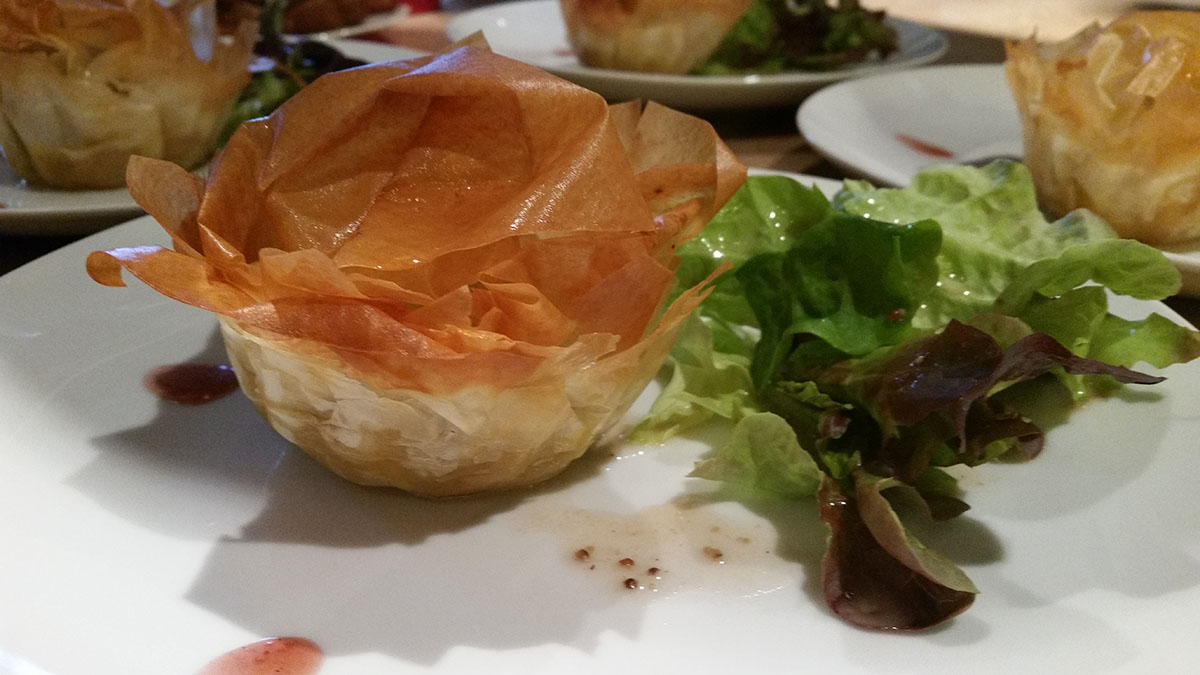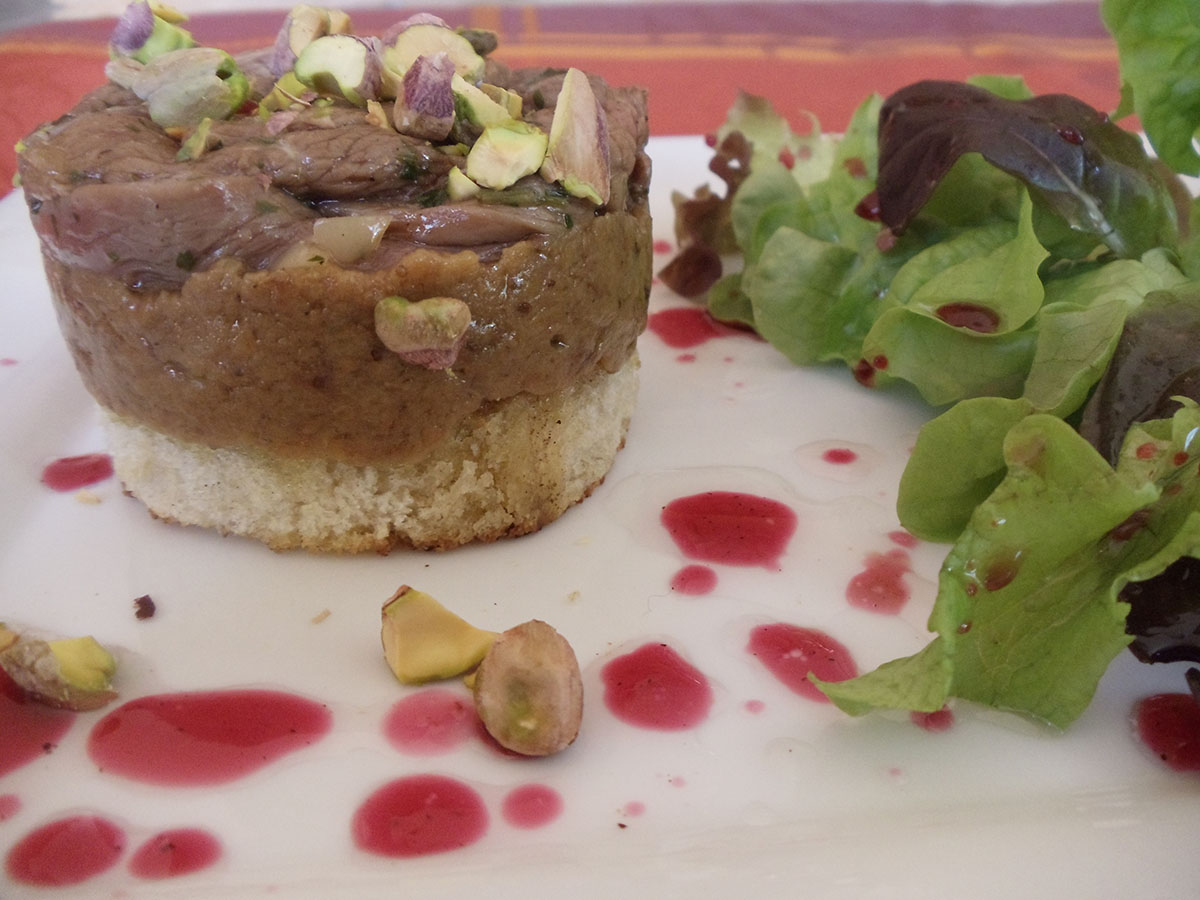 Prices of the table d'hôtes
Table d'hôtes from the market: 39,00 €
Apéritif, wines and Armagnac 2000 included.
Children 13/17 yrs: 25,00 €
Children 4/12 yrs: 15,00 €
Children -4 yrs: free
Apéritif: 7.30 pm – Table d'hôtes: 8.00 pm
Table d'hôtes according to availability. Minimum 6 guests.
Please insure that your request has beeen confirmed.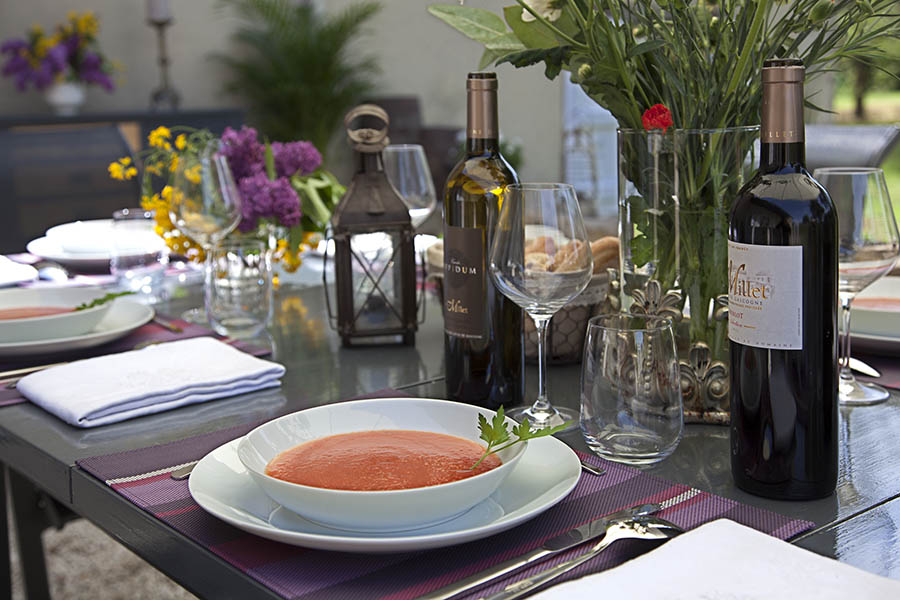 Your English is better than my French, Eric Kirchman (02/2023)
Food & Sens, Automne 2022 (09/2022)
The Sunday Times, Automne 2022 (09/2022)
L'Auto-Journal, Été 2022 (07/2022)
The Guardian Newspaper, Londres (09/2021)
The Times Newspaper, Travel Magazine, Londres (08/2021)
Les adresses de Marie-Dominique Perrin - Automne, 2020
Avis Booking.com : note 9,6
Vidéo Gîtes de France sur les Bruhasses (09/2017)
Côté Gers, Été 2018. Sur la route des Bruhasses
La Dépèche, Les Bruhasses récompensés (01/2018)
The Bayer, Armagnac Spirit Neil Hennessy (12/2017)
Style Campagne, La Ferme aux 2 Tours Sofia Kacem (10/2017)
Food and Travel, That's the Spirit Alex Mead (10/2017)
La Dépêche, Parmi les meilleures chambres d'hôtes de France (01/2017)
Valeurs Actuelles, Tour de France des chambres d'hôtes (05/2016)
Magazine Terre de Vins, Bonnes adresses pour vos vacances (04/2015)
Télématin France 2, Made in France, Marie-Dominique Perrin (10/2014)
Travel Channel Chinois, Hélène a cuisiné avec le Chef du Ritz CarlTon de Beijing (02/2014)
Chambres d'hôtes et Hôtels d'exception par Marie- Dominique Perrin (05/2014)
Vivre en Armagnac Les intérieurs des plus belles demeures viticoles, Geneviève et Daniel Rey (04/2014)
Sud-ouest Mag Guide de l'Été, l'Art de Vivre Gascon (06/2014)
Sud-Ouest Mag, Guide de l'Été, l'Art de Vivre Gascon (06/2014)
PUBLICATIONS IN WHICH OUR GUEST HOUSE IS MENTIONED