There still is a corner of France in which you will be inspired by nature and its beautiful countryside that is Gascony. In the heart of it is the Armagnac region, where all the ingredients are gathered to ensure you have a very pleasant and unforgettable stay with us.
Helene and Jean welcome you to their 18th century house, which was once a large estate that produced the very famous Armagnac. It was turned into a Bed & Breakfast in 2013.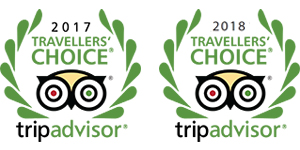 For the second year in a row, we have been voted one of the 25 Top rated B&B in France on Tripadvisor. Last year we were 11th and this year 15th out of the 25 best rated rated B&B by their guests. Thank you to all our guests who wrote a review for us.
Offer a Gift certificate to your loved ones
You want to please your loved ones, offer them a gift certficate for a stay in one of the rooms of our charming guest house. An original gift idea for your friends and families. Contact us for more information on our gift vouchers.
​Slowtourism & Ecotourism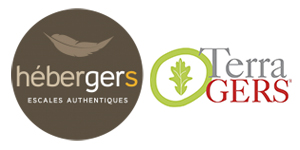 Slow Tourism & Ecotourism, a way of traveling that you can experience at the Bruhasses. We are proud to have obtained in 2017 the Label HEBERGERS, the Label of the authentic and responsible accommodation of the Gers and in 2018 the Terra Gers Label which organizes the visibility of the various Gers know-how in ecotourism, eco-responsibility and short circuits.The Gers, campaign department par excellence, has for many years been responsible for the protection of its natural, cultural and societal environment. To help you organize your next sustainable holiday in the Gers, Hélène, daughter of a well-known local winemaker, will help you discover, through her inventive cuisine and her knowledge of the Gers heritage, the authentic and friendly Gers.
Maison d'hôtes de charme à Condom
32100 Condom, Gers, France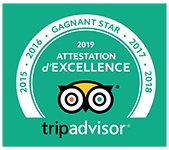 We have been awarded the "Certificate of Excellence Star 2019", awarded to establishments that have received a Certificate of Excellence in the last 5 years. Thanks again to all our guests who have allowed us to obtain this distinction.
Guesthouses : ​Les Hauts de Condom
Two Charming Air Conditionned Apartments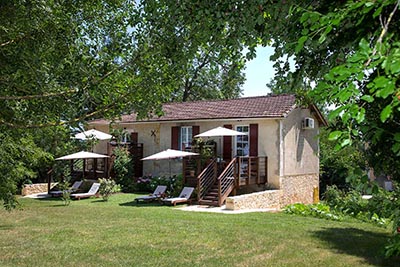 We are full in our B&B. No problem! Book one of our 2 Charming Guesthouses classified Gîtes de France 4 Épis.
We offer stays of 2 days or more. An Apartment for 2 adults and an Apartment for 2 adults and the possibility of adding 2 children in a convertible sofa bed. Offering a beautiful view on the Gers countryside and Condom, they are located on the first floor of an old 18th century stone Métairie. Air-conditioned, with an area of 40m2, each of them with a large wooden terrace of 10m2, where you can enjoy breakfast in complete tranquility looking at the Gers countryside. In the evening, you can enjoy a cocktail while admiring the sunset and the cathedral of Condom. Our Apartment allow you to make a peaceful stop during your stay in the Gers.