There still is a corner of France in which you will be inspired by nature and its beautiful countryside that is Gascony. In the heart of it is the Armagnac region, where all the ingredients are gathered to ensure you have a very pleasant and unforgettable stay with us.
Helene and Jean welcome you to their 18th century house, which was once a large estate that produced the very famous Armagnac. It was turned into a Bed & Breakfast in 2013.
We are celebrating our 10th season in 2023 !
We are accepting reservations for 2024
Thank you to all our guests who have allowed us to make it a success. We have installed screens in each room for better comfort. We are redeveloping our spaces in the garden so that you can take full advantage of it.
Come and discover our little paradise in the heart of the Gers near the most beautiful villages, abbeys and castles. You will enjoy beautiful hikes.
In a word, Long live Slow Tourism !
Do not book on booking platforms!
You get a better rate and we save the commission.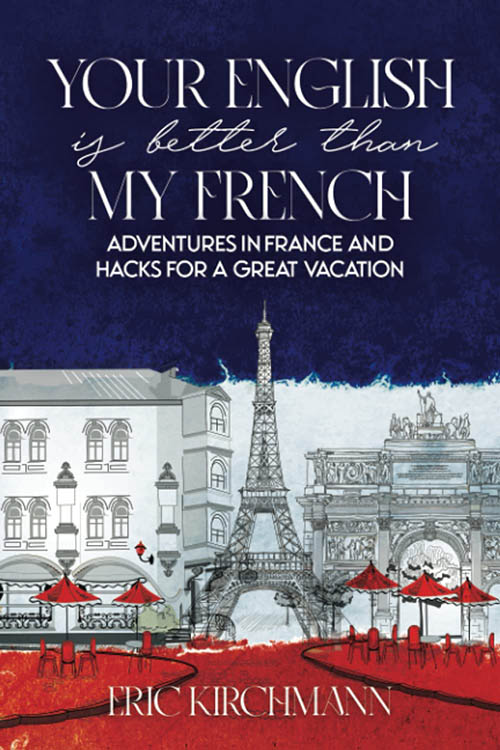 Your English is Better than my French published by Eric Kirchman on 02/13/2023- The Bruhasses and the Ténarèze -
Eric and Courtney stayed with us last summer. Eric, a passionate and great lover of Armagnac, devoted more than 6 chapters of his book to the Gers.
Les Bruhasses had the honor of being among those mentioned in his book. Thanks to this book, many Americans will discover the Gers.
If you want to get it, it is available in English at Amazon.


Maison d'hôtes de charme à Condom
32100 Condom, Gers, France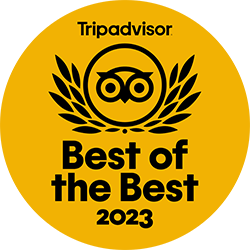 We obtained
for the 5th year
the Tripadvisor Best of the Best award, given to the
25 Bed and Breakfasts best rated in France by their hosts
.
We are ranked
1st in France
and
21st in the world ranking
.
A big
thank you to all our guests
who took the time to write a review.
We are located in the countryside, 5 minutes from the center of Condom.
Come and enjoy our wooded and flowered garden of 3 hectares. Authenticity, friendliness and tranquility guaranteed.
Hélène, originally from the Gers, is the daughter of a well known winegrower in the area. Her family has been producing Wine and Armagnac for 5 generations. Through her cultural and gastronomic knowledge, she will make you discover the hidden treasures of the Gers, thanks to the advice she offers on tours after breakfast. Jean, a Quebec native, will make french canadian pancakes and french toasts for breakfast, naturally topped with maple syrup. The Gers, a place of discovery, authenticity and far from mass tourism.
The Table d'hôtes is again open 2 to 3 times a week.
We favor local products and those from our garden.
Three different locations will be available for breakfast and evening meals.
Your security is our priority.
You can also eat at Les Bruhasses since we provide you with cutlery, glasses, fridge, microwave, etc. Local producers and markets are nearby.
Following the crisis we are experiencing, we have developed a health protocol for your safety. We will provide you with hydroalcoholic gel and we will make sure that you can maintain a safe distance with the other guests.
​Welcome to the land of Slow tourism!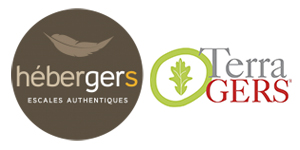 Slow Tourism & Ecotourism, a way of traveling that you can experience at the Bruhasses. We are proud to have obtained in 2017 the Label HEBERGERS, the Label of the authentic and responsible accommodation of the Gers and in 2018 the Terra Gers Label which organizes the visibility of the various Gers know-how in ecotourism, eco-responsibility and short circuits.
Terms of cancelation
The guest can cancel his reservation free of charge up to 7 days before his stay. The deposit will not be refunded if it is canceled within 7 days preceding his stay. A voucher will be granted for future use as compensation. If the guest does not show up or if he shortens his stay, he will have to pay the total amount of the reservation. The deposit is 25% of the total amount of your stay, with a minimum of one night per rented room. Please provide us with a credit card number.The amount of the deposit will be debited from your credit card before your arrival. Arrival between 5:00 p.m. and 7:00 p.m. Departure between 8:00 a.m. and 11:00 a.m.
Guesthouses : ​Les Hauts de Condom
Two Charming Air Conditionned Apartments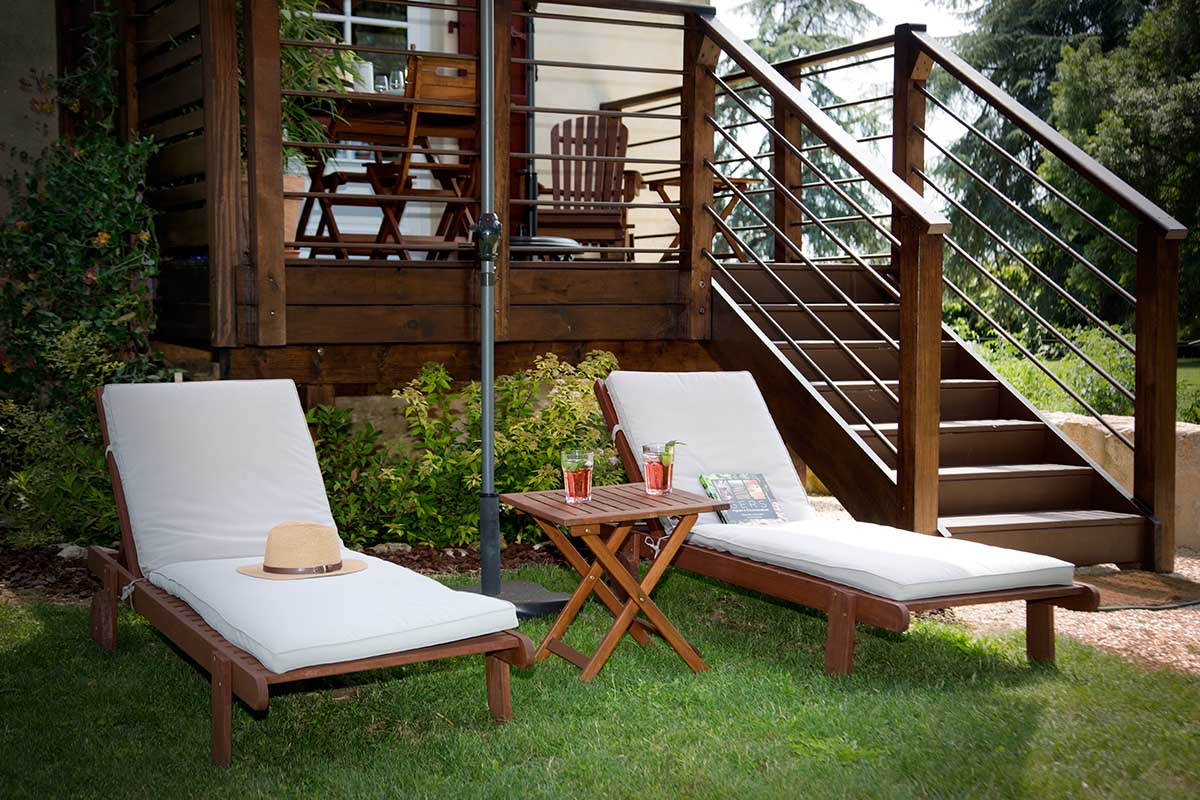 Book an apartment with reversible air conditioning!
2 nights minimum. Calm and Security.
100% free cancellation, no deposit required.
Our apartments and all our rooms are equipped for teleworking.
Enjoy the tranquility of the countryside. 200 meters away is the green path, a cycling and hiking trail.
Availability of the Aurore guesthouse
Availability of the Crépuscule guesthouse
Book one of our two charming apartments, classified Gîtes de France 4 épis. You can safely enjoy the Gers countryside. The apartment L'Aurore can accommodate 2 people and the apartment Le Crépuscule, 2 adults with the possibility of adding 2 children in a sofa bed. Reservations are two nights minimum.
Offering a beautiful view of the Gers countryside and Condom, the apartments are located in the former 18th century farmhouse, 30 meters from our guest house. Air-conditioned, with an area of ​​40m2, each one has a large wooden terrace of 10m2. You will have the pleasure of enjoying your breakfast in peace. In the evening, you can enjoy a cocktail while admiring the sunset and the illuminated Condom Cathedral. You will have your evening meal with local products to encourage our producers. Our apartments welcome you for a peaceful stopover during your stay in the Gers. Long live slow tourism!
Offer a Gift certificate to your loved ones
You want to please your loved ones, offer them a gift certficate for a stay in one of the rooms in our charming guest house. An original gift idea for your friends and families. Contact us for more information on our gift vouchers.
Your English is better than my French, Eric Kirchman (02/2023)
Food & Sens, Automne 2022 (09/2022)
The Sunday Times, Automne 2022 (09/2022)
L'Auto-Journal, Été 2022 (07/2022)
The Guardian Newspaper, Londres (09/2021)
The Times Newspaper, Travel Magazine, Londres (08/2021)
Les adresses de Marie-Dominique Perrin - Automne, 2020
Avis Booking.com : note 9,6
Vidéo Gîtes de France sur les Bruhasses (09/2017)
Côté Gers, Été 2018. Sur la route des Bruhasses
La Dépèche, Les Bruhasses récompensés (01/2018)
The Bayer, Armagnac Spirit Neil Hennessy (12/2017)
Style Campagne, La Ferme aux 2 Tours Sofia Kacem (10/2017)
Food and Travel, That's the Spirit Alex Mead (10/2017)
La Dépêche, Parmi les meilleures chambres d'hôtes de France (01/2017)
Valeurs Actuelles, Tour de France des chambres d'hôtes (05/2016)
Magazine Terre de Vins, Bonnes adresses pour vos vacances (04/2015)
Télématin France 2, Made in France, Marie-Dominique Perrin (10/2014)
Travel Channel Chinois, Hélène a cuisiné avec le Chef du Ritz CarlTon de Beijing (02/2014)
Chambres d'hôtes et Hôtels d'exception par Marie- Dominique Perrin (05/2014)
Vivre en Armagnac Les intérieurs des plus belles demeures viticoles, Geneviève et Daniel Rey (04/2014)
Sud-ouest Mag Guide de l'Été, l'Art de Vivre Gascon (06/2014)
Sud-Ouest Mag, Guide de l'Été, l'Art de Vivre Gascon (06/2014)
PUBLICATIONS IN WHICH OUR GUEST HOUSE IS MENTIONED