​Les Bruhasses : charming Bed and Breakfast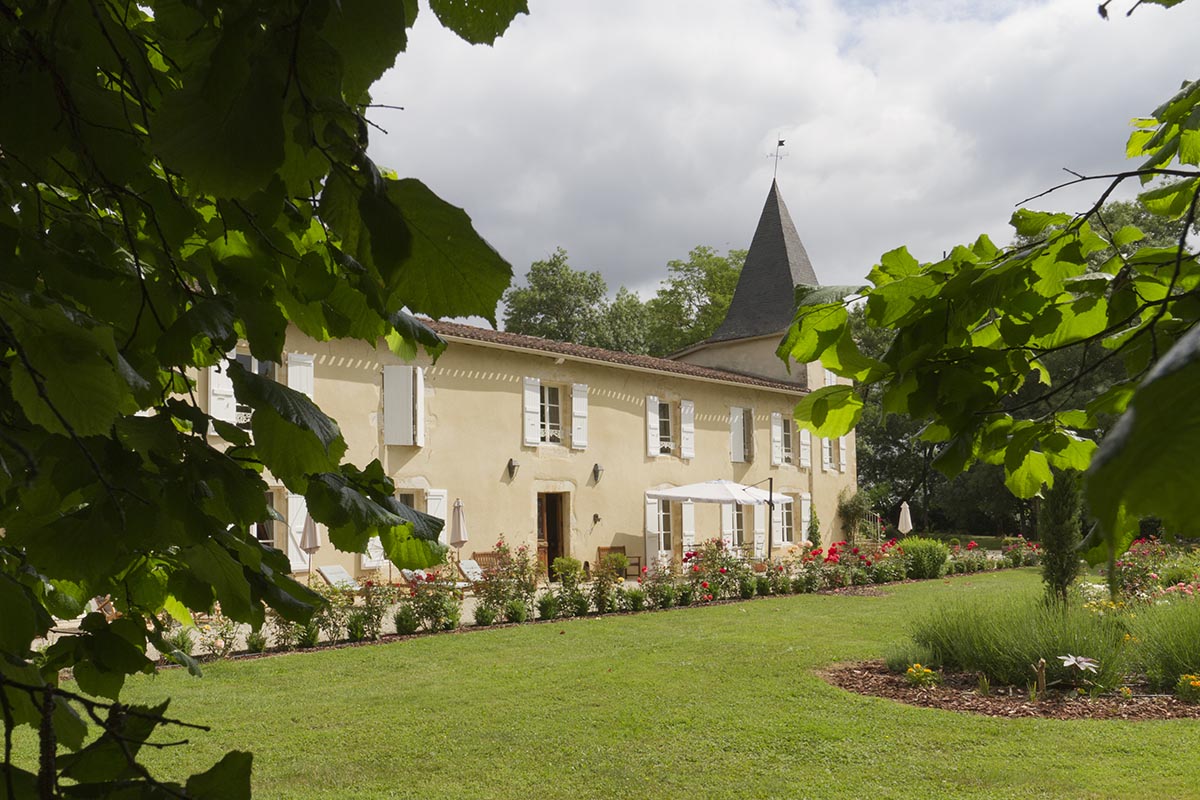 Hélène and Jean welcome you to their 18th century house, which was once a large farm that produced the very famous Armagnac. It was turned into a Bed & Breakfast in 2013.
Your hosts will share with you the history of the house as well as what they know of the people that lived in it.The house is ideally located at an equal distance between the medieval village of Larressingle, Flaran Abbey and its beautiful art exhibitions, and the city of Condom on the River Baise.
The property is surrounded by a 3 ha park in the middle of the famous Armagnac vineyards, where you can find direct access to a bike/walking trail that is 20 km long. The " Saint Jacques de Compostelle"trail , an ancient pilgrim route, is also located very close by.
From here, you will discover everything this beautiful Gascon region has to offer to the traveller: the rich historical Gascon castles and farmhouses throughout the countryside, the hilltop medieval villages and bastides, the Armagnac vineyards as well as the possibility of meeting with numerous local producers of foie gras, wines, garlic, etc…
This family house "Les Bruhasses" is now a guest house where the authenticity of the place and the modernity of the layout of its 5 rooms are skilfully combined. Great poets have inspired us the name of the rooms, which rhyme with " nature ". Here, nature is a poem!
Since the spring of 2017, we have expanded our capacity by renovating an outbuilding behind our house. It is now two one-bedroom apartments very well equipped, decorated and furnished like the rooms in the guest house and with a beautiful view of the countryside and Condom from a private terrace.
We decided to focus on the traditional french guest house where the owners welcome you in person, and where you can share a meal with other guests and your hosts whom prepared the dinner themselves with local produce and meats. Your hosts are present at breakfast to give advice on what is to be seen around the area and guide your day according to your preferencies.
We have welcomed guests from all over the world and this adventure has been punctuated by several milestones. Indeed, we had the chance to appear in several French and foreign magazines and participated in several TV shows including Les Carnets de Julie, Télématin, two programs of France 3 and even a Chinese show!
Our greatest reward comes from our guests, some of whom have become friends! Thanks to our guests, we have once again earned this year the prestigious Travelers Choice Award ! Thank you all !!!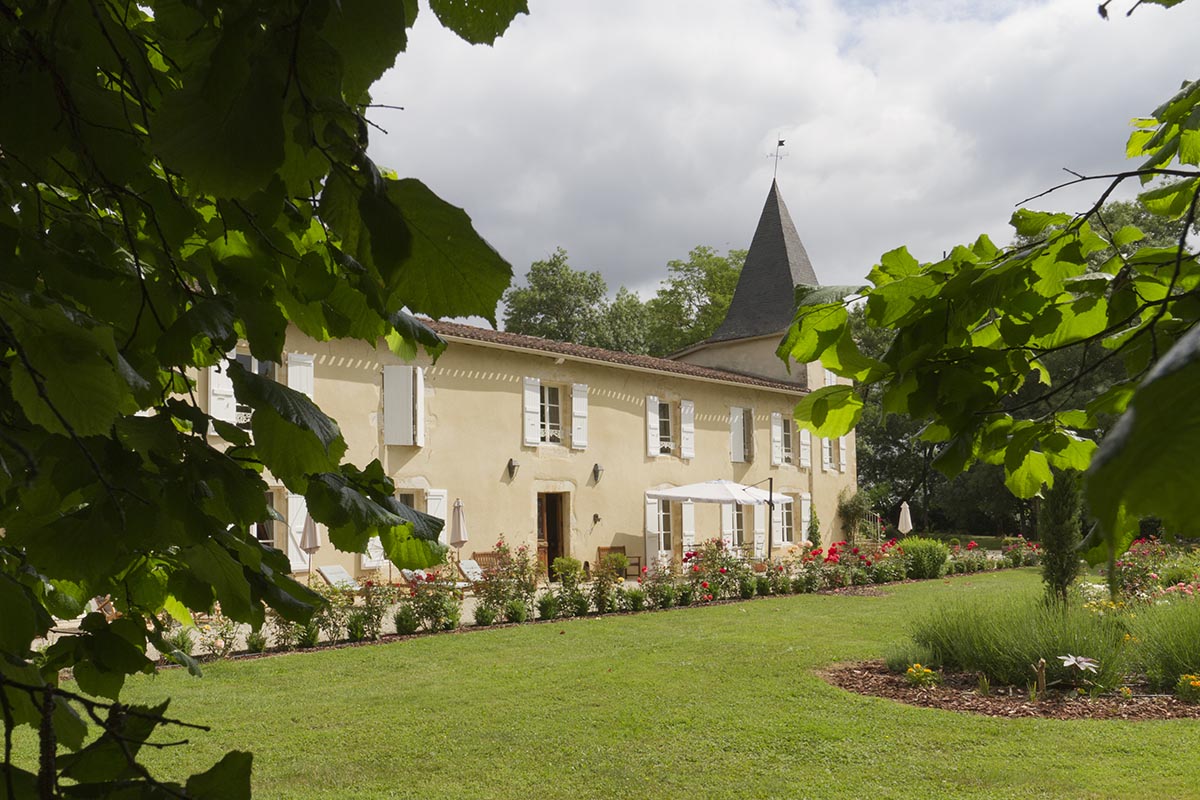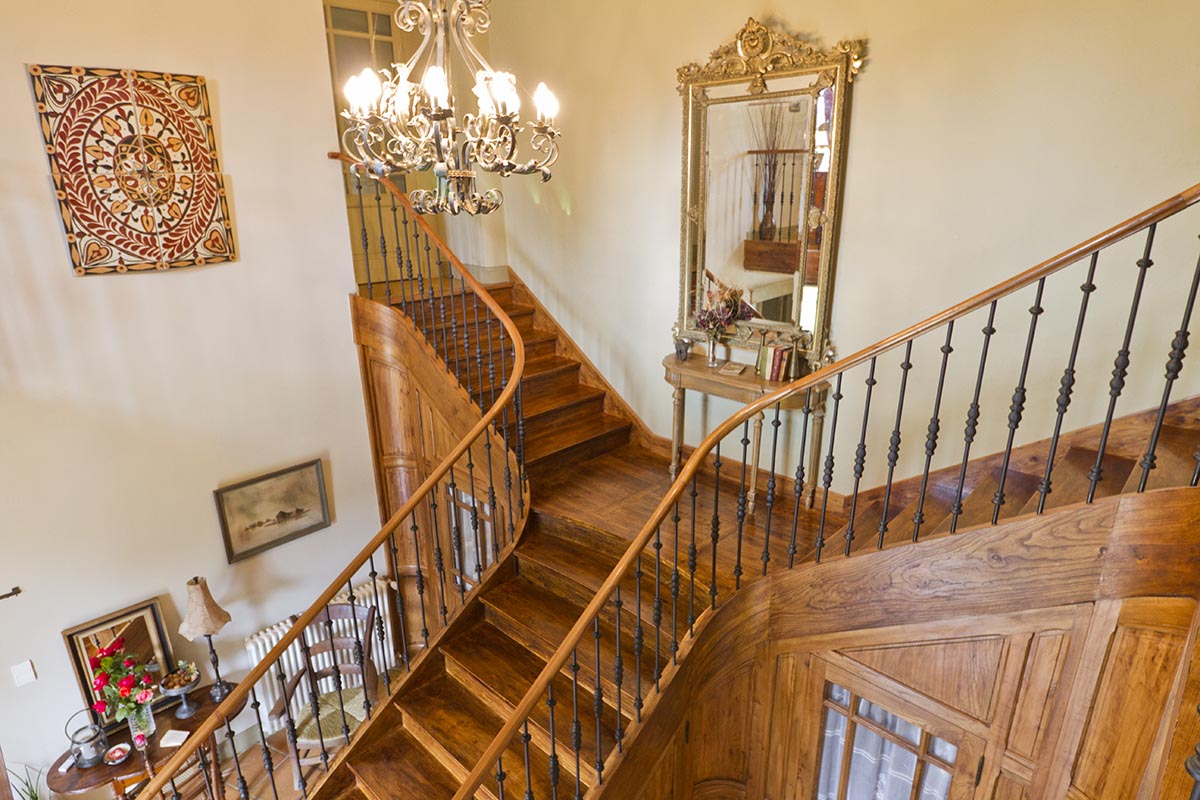 Your English is better than my French, Eric Kirchman (02/2023)
Food & Sens, Automne 2022 (09/2022)
The Sunday Times, Automne 2022 (09/2022)
L'Auto-Journal, Été 2022 (07/2022)
The Guardian Newspaper, Londres (09/2021)
The Times Newspaper, Travel Magazine, Londres (08/2021)
Les adresses de Marie-Dominique Perrin - Automne, 2020
Avis Booking.com : note 9,6
Vidéo Gîtes de France sur les Bruhasses (09/2017)
Côté Gers, Été 2018. Sur la route des Bruhasses
La Dépèche, Les Bruhasses récompensés (01/2018)
The Bayer, Armagnac Spirit Neil Hennessy (12/2017)
Style Campagne, La Ferme aux 2 Tours Sofia Kacem (10/2017)
Food and Travel, That's the Spirit Alex Mead (10/2017)
La Dépêche, Parmi les meilleures chambres d'hôtes de France (01/2017)
Valeurs Actuelles, Tour de France des chambres d'hôtes (05/2016)
Magazine Terre de Vins, Bonnes adresses pour vos vacances (04/2015)
Télématin France 2, Made in France, Marie-Dominique Perrin (10/2014)
Travel Channel Chinois, Hélène a cuisiné avec le Chef du Ritz CarlTon de Beijing (02/2014)
Chambres d'hôtes et Hôtels d'exception par Marie- Dominique Perrin (05/2014)
Vivre en Armagnac Les intérieurs des plus belles demeures viticoles, Geneviève et Daniel Rey (04/2014)
Sud-ouest Mag Guide de l'Été, l'Art de Vivre Gascon (06/2014)
Sud-Ouest Mag, Guide de l'Été, l'Art de Vivre Gascon (06/2014)
PUBLICATIONS IN WHICH OUR GUEST HOUSE IS MENTIONED